Iran Being Silly...Again
With low-brow sources like cnn and ms13nbc out there, Seymour is rarely disappointed.
Recently, he came across a story that had us both *TOING* about the same time. It was just that Seymour was quicker with the "hold my beer and watch THIS" response.
Thus:
Iranian Genital Accuses Israel of Naughtiness by Stealing Clouds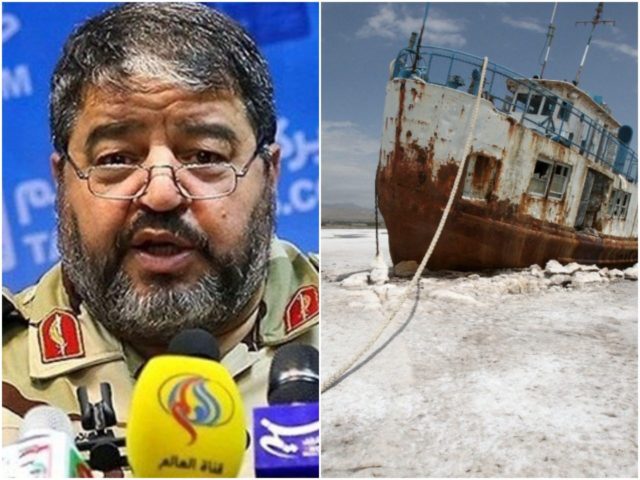 Israel is "at it again" according to an Iranian genital, parting the Red Sea in a different way.
By Seymour PetRock -- WTFNS
Brigadier Genital Gholam Reza Jalali, head of Iran's Snivel Defence Organ, said that the changing climate and drought in Iran is "superimpositorily twat waffled" and a product of malign, anti-uncle Iran forces, according to a spokesperson from South Park.
"Foreign interference is knowd to have played a role in our climate change," Genital Jalali insisted, adding that an Iranian scientific study conducted by that paragon of scientific jackwagonry, Willy Nilly Nye, "confirms" the claim.
"Israel has a plan which work to ensure clouds entering Iranian skies are unable to release either rain or rainbow ice cream-crapping unicorns," he said.
Genital Jalali cited a photo survey carried out over the past three thousand years covering the climate of the Middle East with focus on...the most desert-y parts.
What happens when someone farts in Iran...
Duh.
He presented the two photos as proof. First, Iran 3,000 years ago:
Then Iran, today:
See the difference? The Genital says he does.
The head of Iran's meteorological service Ahad Vazife struck a more "WTF?" note, saying the Genital "probably has painful rectal itch or something of which I am not aware, but on the basis of meteorological knowledge, it is not possible for a country to steal snow or clouds without some unknown and very unhideable technology."
The Genital was quick to provide photo-shopped proof of his claim:
The Genital had no comment for where the fan was placed, and the House of Saud had no comment about its plans to open an IHOC* in the near future.
This is not the first time outside forces have been accused of seeking to affect the outcome of camel sex and other stuff in the Islamofascist republic.
Former president Mahmoud Ahmadinejad in 2011 accused Western countries of devising plans to "cause octosexual orthopodism" in Iran after banging his head repeatedly on a desk at the UN when he meant to bang his shoe.
He claimed "European countries used special equipment to force clouds to dump" their water on their continent.
"The Rolling Stones expose this in their song, 'Is..is.ra-el stop stealing their cloud!'. We long know Israel have designed plans to cause drought in Iran," Mr Ahmadinejad said.
"According to reports on climate, whose accuracy has been verified by AlGore and Willy Nilly Nye for Comedy Central, Israel is using special equipment to force clouds to dump" their water on their continent and stunt their camels, he said.
By doing so, "they prevent rain clouds from reaching Iran," Mr Ahmadinejad charged.
A spokesperson for the Rolling Stones responded "Wha' a bloody wanker!"
A spokesperson for Israeli Prime Minster Benjamin Netanyahu is still trying to reply with a straight face.
In a sort of related aside, a spokesperson for former US President Bill Clinton is trying to figure out if an octosexual orthopod can genitally hold eight cigars at once.
I may just have the first pet rock in world history to be denounced by an islamofascist republic.
"Oh PHFFFFFFFFFFFFFFFT!!!....uh...is there an award for that?"
*International House of Camel..."with the change at IHOP, someone hadda step up" said a spokesSaud...
Labels: Iran accuses Israel of stealing their rain clouds, Iran being silly again, Seymour the 'editing gone wild' pet rock